Brand new 2 bedroom, 1.5 bathroom townhouses right in the heart of Paraparaumu City!
U SUITES ON TRIESTE – PARAPARAUMU, WELLINGTON
The perfect getaway in Kapiti, with 2 bedrooms, 1.5 bathrooms, fully fenced private courtyard, fully equipped kitchen and laundry facilities. Ideal for up to 5 people.
U Suites on Trieste - Paraparaumu, Wellington
Townhouse Configuration 
1x 2 Bedroom, 1.5 bathroom Townhouse
1x 2 Bedroom, 1.5 Bathroom Townhouse with Mountain View
Bedding
1 X King bed and 2 X single beds, 1x Sofa bed on request
Number of People
5 people
Contact
+64 2251 76021
10 Trieste Way, Paraparaumu 5032
This stunning new 2 bedroom, 1.5 bathroom Townhouse is super conveniently located in the heart of Paraparaumu, just minutes walk to Coastlands Shopping Centre, the Parparaumu Train Station and the best of what the Kapiti Coast has on offer.
U Suites on Trieste, Paraparaumu is a brand new townhouse offering the perfect blend of comfort and convenience.
Situated right smack in the heart of the city and so close to Cosatlands Shopping Centre, Coastlands Aquatic Centre, Southward Car Museum, Paraparaumu Train Station, restaurants, cafes and entertainment. It is also on the doorstep to the many cycle trails and the abundant recreational attractions Paraparaumu has to offer.
All bedding is new with The Pacific Bed Range which features advanced SEAQUAL© YARN knitted fabric, 5 zone pocket spring system, super foam comfort layer and foam box edge support. The lounge area features comfortable furnishings and a 65 inch Smart TV in each apartment along with a fully equipped kitchen and a combination washer/dryer.
Key Highlights
The townhouse features 2 bedrooms and 1.5 bathroom. Both bedrooms are located on 1st floor with 1 King bed in 1 room and 2 singles in the other, and the bathroom is also located on the 1st floor. The lounge and kitchen are both located on the ground floor with an additional toilet for your convenience.
There is 1 allocated off-street car park right outside the front door of the townhouse. Coastlands Shopping Centre and other attractions are literally a stones throw away from the residence and getting to Wellington City by car is just 30 minutes away via the newly opened Transmission Gully (SH1) or if you want to experience more of the region, the SH59 Highway takes just 45 minutes to get to Wellington City.
Combination Washing machine & Dryer
Off Street Parking for 1 vehicle
Frequently Asked Questions
Location & Contact
10 Trieste Way, Paraparaumu 5032
  +64225176021 
Whats Around
Pak N Save and Countdown Supermarket – 2 min drive away
Coastlands Shopping Town, cafés, takeaways and restaurants – 3 minute drive
KFC, McDonalds, Wendy's – 3 minute drive
Coastlands Aquatic Centre – 5 minute drive
Paraparaumu Medical Centre – 3 min drive
Wellington City – 35 minute drive
Paraparaumu Beach – 9 minute Drive
Southward Car Museum – 7 minute drive
Choose Your Apartment Type
Other Great U Suites To Choose From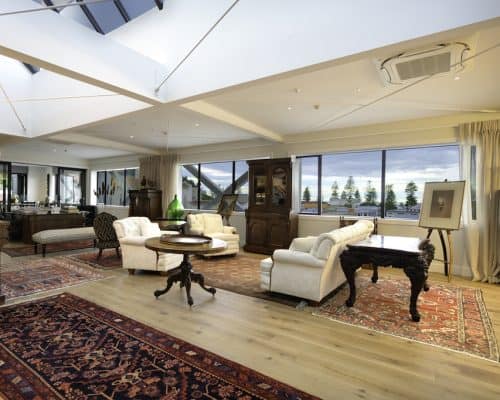 Stylish 3 bedroom penthouse apartment located in the Art Deco District of Napier...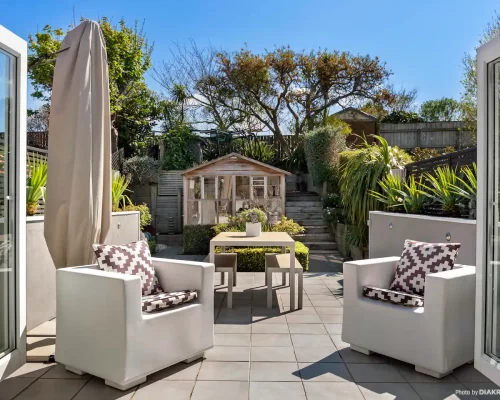 Luxury 4 Bedroom split level Classic Villa with outdoor terrace located in Hataitai...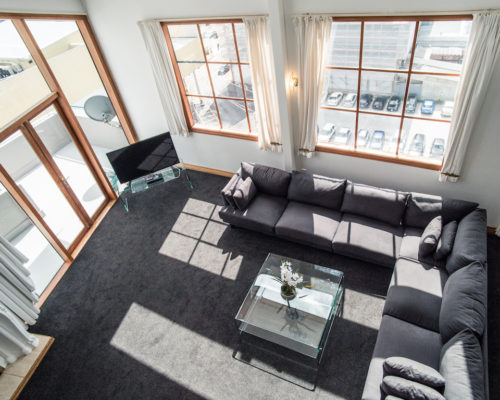 Luxury 4 Bedroom, Apartments with balconies next the action of Cuba Street...