If you are looking for Pet friendly accommodation in Wellington, look no further that U Hotel Group! From Wellington City to the Wairarapa and Kapiti coast, we have you covered!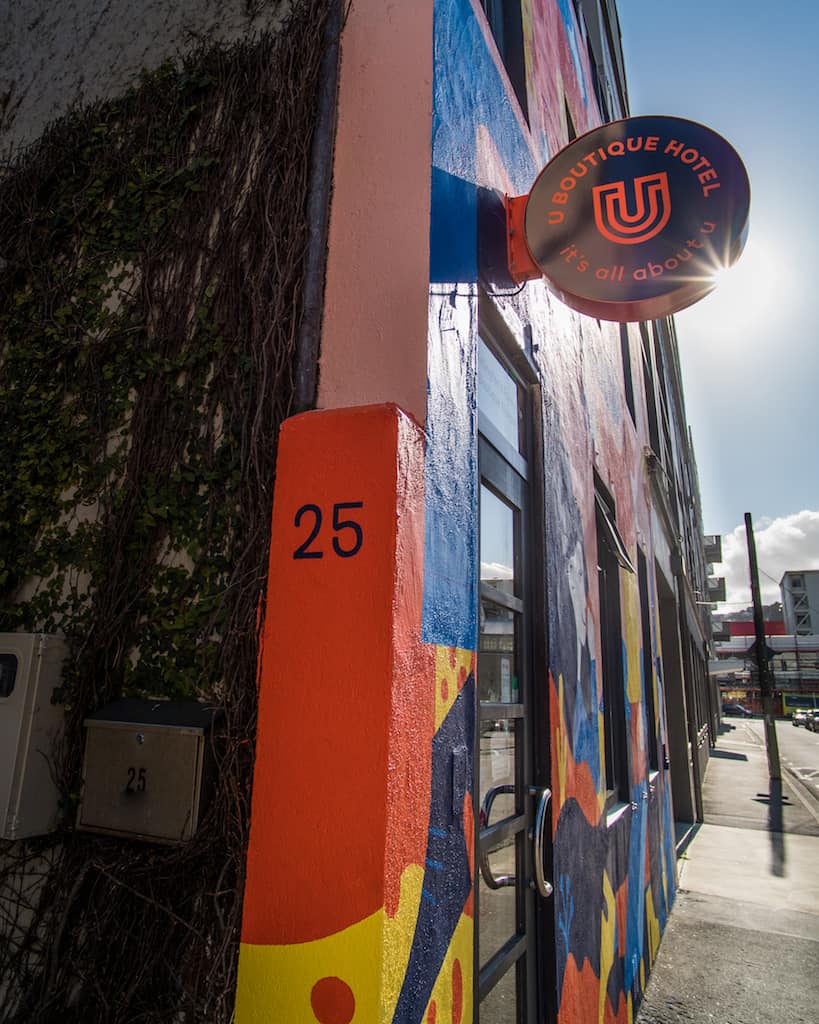 As pet owners ourselves we understand how difficult it can be to leave your beloved pet at home or in a boarding facility. From personal experience, we've found it a challenge to find good pet friendly accommodation when travelling throughout New Zealand. This is why at U Hotel Group we have several different options available to meet the needs of those travellers, travelling with their pets within the Wellington region.
U Hotel Group Offers Pet Friendly Accommodation in 2 central located hotels for both you and pet
U Residence Hotel Wellington
A centrally located hotel close to Wellington's stunning waterfront, 181 Wakefield Street, with lots of dog friendly walking options. The Hotel rooms boast fully equipped kitchens with cooking and laundry facilities with an option of queen or king studios, one and 2-bedroom apartments all with balconies for that complete stay, for those looking for Pet friendly accommodation in Wellington. We supply dog beds, water bowl and a little treat for the furry or hairy member of the family! There is a pet charge, please check with us to see what is applicable as this is charged based on pet size.
U Boutique Hotel Wellington
Our other centrally located pet friendly accommodation in Wellington is U Boutique Hotel, 25 Frederick Street, situated close to Pukeahu National War Memorial Park, which is a 2-minute walk away, a great place to stretch the legs of dogs and humans alike. U Boutique Hotel has a choice of rooms available, please make sure you contact us so we can confirm that the room you have booked is pet friendly, as not all rooms are suitable for pets. There is an additional pet fee, please let us know what size/breed your furry family member is so that we can advise the extra cost.
Both Hotels are a short drive away from both the Bluebridge Cook Strait Ferry Terminal and Interislander Cook Strait Ferry Terminal.  Both ferry options are also pet friendly!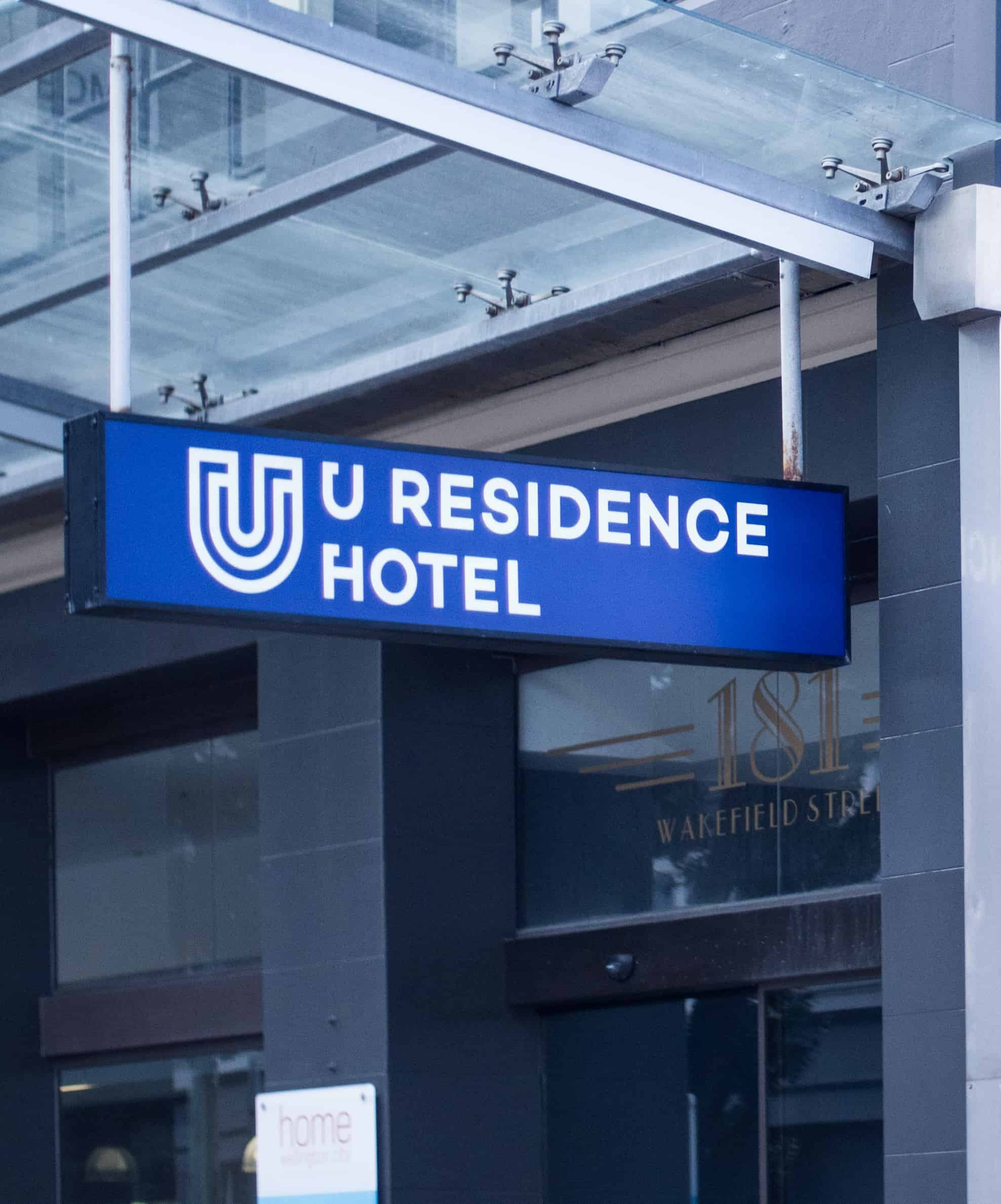 We are more than happy to assist with some pet friendly dining options, grooming, pet sitting facilities and pet friendly attractions around Wellington.
If you are looking outside Wellington City, we have two pet friendly accommodation options available in the Kapiti Coast and the Wairarapa. U Studios Paraparaumu is just a short stroll away from the super dog friendly Paraparaumu Beach and over in Wairarapa, we have U Studios Masterton, the gateway to the Wairarapa with lots of dog friendly activities on your doorstep, including the spacious gardens that surround U Studios Masterton.
Assistance dogs such as hearing dogs, guide dogs and dogs for guests who are disabled are permitted at all times.
We look forward to welcoming you and your pets soon. For all your pet friendly accommodation in Wellington options, call us now!
Explore Our Pet Friendly Accommodation In Wellington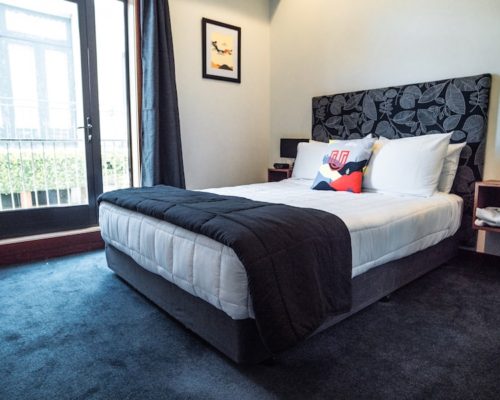 Experience a Boutique Hotel in the heart of Wellingtion city at U Boutique Hotel Wellingtion. ...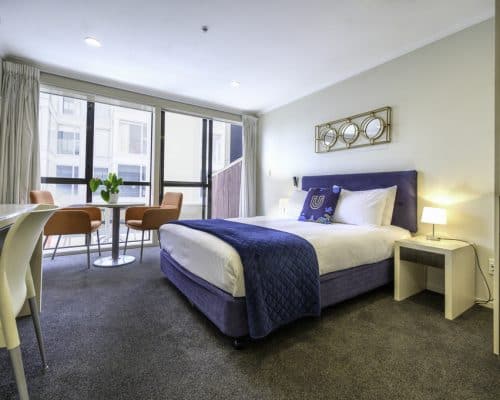 Experience a boutique Apartment Hotel in the heart of Wellington's entertainment and cultural district...