U Suites on Rongtoai Rd, Kilbirnie, 3 bedroom, 2 bathroom Townhouse with car parking
U SUITES ON RONGOTAI RD – KILBIRNIE
Modern apartments which feature stylish open plan kitchen and living, fully furnished located in the very heart of Kilbirnie.
U SUITES ON RONGOTAI RD - KILBIRNIE
Apartment Configuration 
3 Bedroom, 2 bathroom Townhouse
Bedding
2 X Queen Beds and 2 X single beds
Number of People
Ideal up to 6 people
Contact
+64 2251 76021
7/101 Rongotai Road, Kilbirnie 6022
This three-bedroom, 2 bathroom Townhouse is super conveniently located in Kilbirnie right opposite Pak n Save and Kilbirnie shops in an outstanding location with easy access to the shops, restaurants, supermarkets, Wellington Regional Aquatic Centre, Aku Tangi Sports Centre, and the waterfront all within walking distance! (Next Paragraph) U Suites on Rongotai Road, Kilbirnie is a new townhouse and within a five minute drive from Wellington International Airport. All bedding is new with The Pacific Bed Range which features advanced SEAQUAL© YARN knitted fabric, 5 zone pocket spring system, super foam comfort layer and foam box edge support. The lounge area features comfortable furnishings and a 58 inch Smart TV in each apartment along with a fully equipped kitchen and a combination washer/dryer.
Key Highlights
The townhouse features 3 bedrooms and 2 bathrooms. 2 bedrooms and 1 bathroom are located on the ground floor and 1 bedroom and 1 bathroom is located on the top floor. The lounge and kitchen are both located on the middle level. Getting to the city is easy 10 drive either via Victoria Tunnel or the scenic Wellington waterfront. The Wellington Regional Hospital located in Newtown is also a quick 10 minute drive away from U Suites Rongotai Road, Kilbirnie.
Combination Washing machine & Dryer
Off Street Parking for 1 vehicle
Frequently Asked Questions
Location & Contact
7/101 Rongotai Road, Kilbirnie 6022
  +64 2251 76021 
Other Great U Suites To Choose From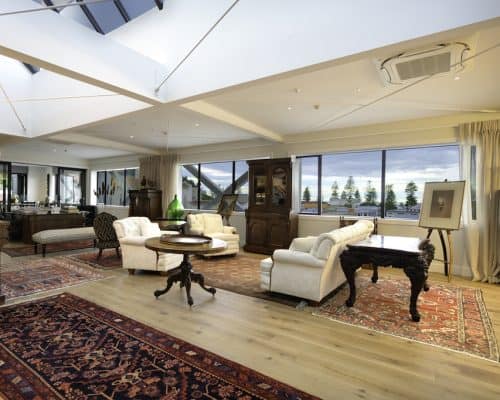 Stylish 3 bedroom penthouse apartment located in the Art Deco District of Napier...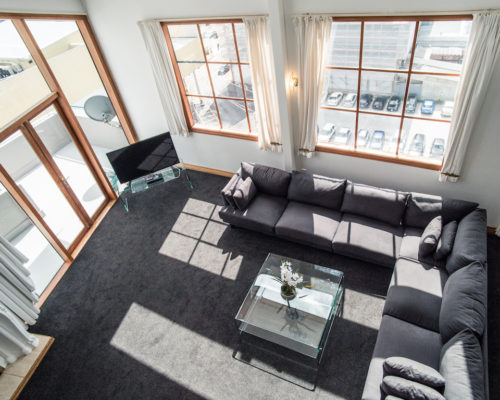 Luxury 4 Bedroom, Apartments with balconies next the action of Cuba Street...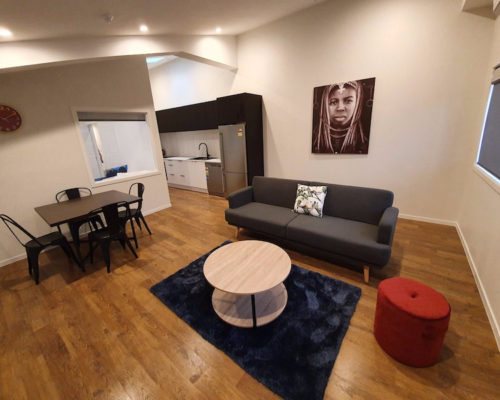 Modern apartments featuring stylish open plan in the heart of Kilbirnie....